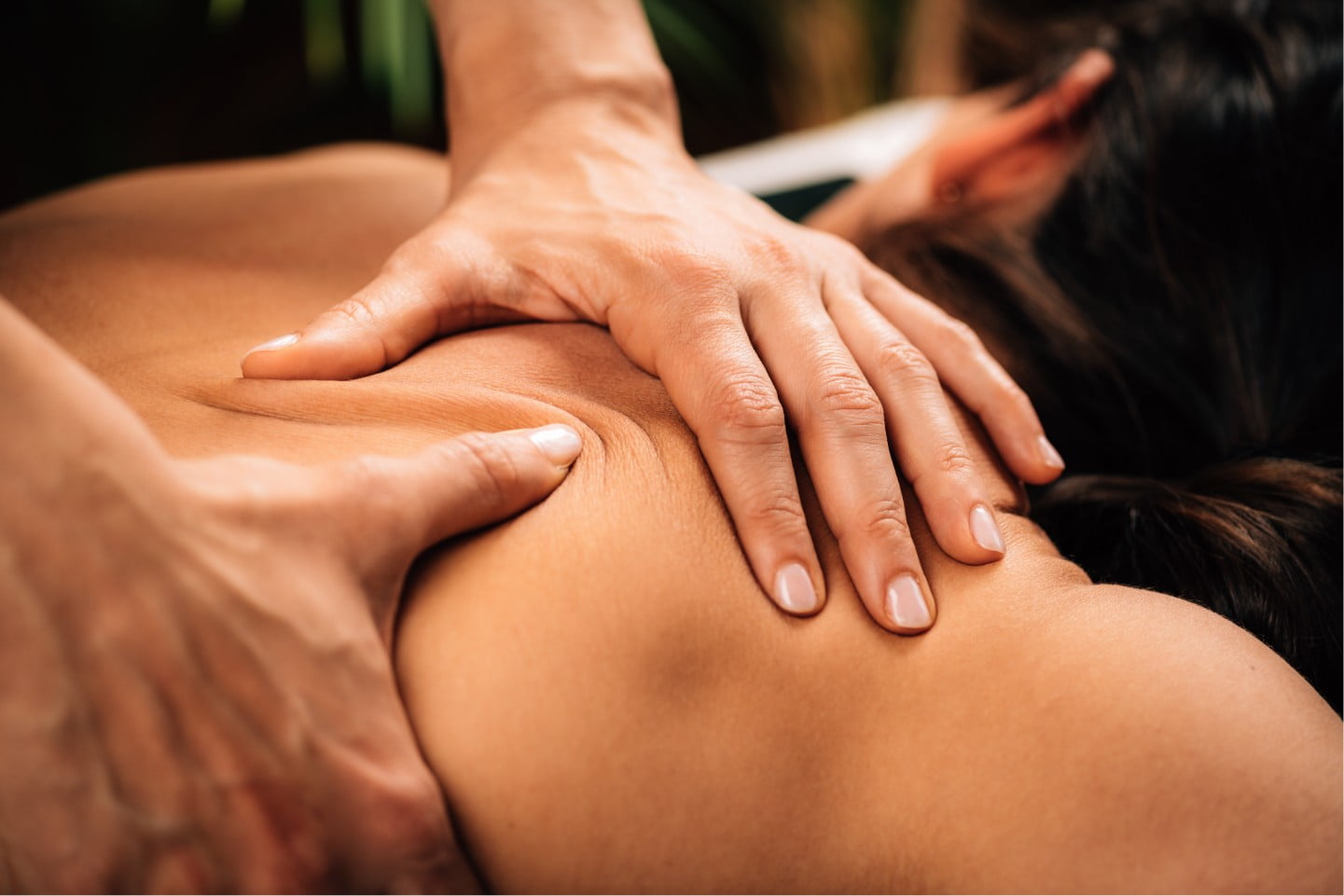 Benefits of Massage Therapy
Massage Strong in Lexington & Nicholasville
Learn About The Numerous Benefits of Massage
Growing research continues to support and prove the benefits of massage therapy. It can help greatly with physical and mental health wellness such as stress relief, sleep wellness, headache relief, and more. Massage Strong recognizes and believes in its benefits, so we are here to help you incorporate massage therapy in your health and wellness routine.
The benefits of massage therapy are more than just pain management. By manipulating the body's soft tissues, massage therapy can improve the body naturally with even the slightest pressure. Below are some of these health benefits that you can take advantage of with our massage therapy services.
Benefits of Massage Therapy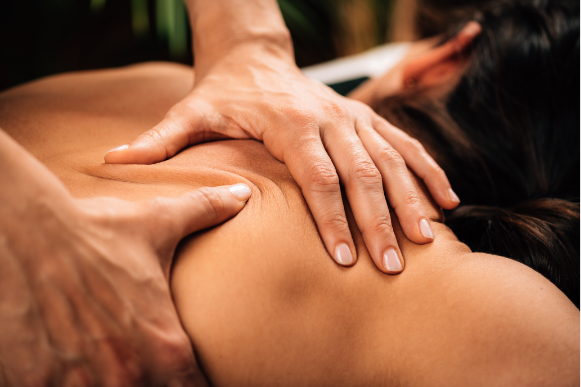 Combat Mental Health Issues
Massage for mental health has incredible benefits, including reducing anxiety and helping people deal with depression. Anxiety is one of the most common mental illnesses in the United States. More than 40 million adults have an anxiety disorder, which may be due to stress, genetics, or other conditions. Fortunately, there are various ways you can combat mental health issues, including massage for anxiety.
Besides seeking psychiatric care, you can make yourself feel better by getting a relaxing massage for depression. A massage can improve your fatigue, stress, and mood disturbances and translate positively to relieving your feelings of self-doubt and anxiety. It may not completely rid you of your mental health issues, but massage for mental health can be a holistic alternative or supplemental treatment for anxiety and depression.
Relieve Tension Headaches
Tension headaches are the type of headache felt around the temple and behind the eyes. Tension headaches are commonly caused by the neck, shoulders, and arms, even if that is not where the pain is felt. Regularly treating the root cause of the headache can establish a more long-term effect compared to taking medication.
Massage for tension headaches can help prevent the onset of headaches by helping the body feel relaxed and stress-free. When we massage our clients for headaches, our targets are specific muscles in the back of the neck, shoulders, and arms. Regular professional deep tissue massages can help reduce headaches and migraines by releasing tension and relaxing muscle spasms.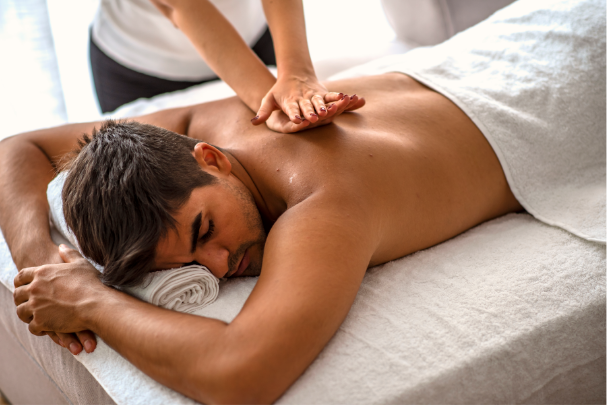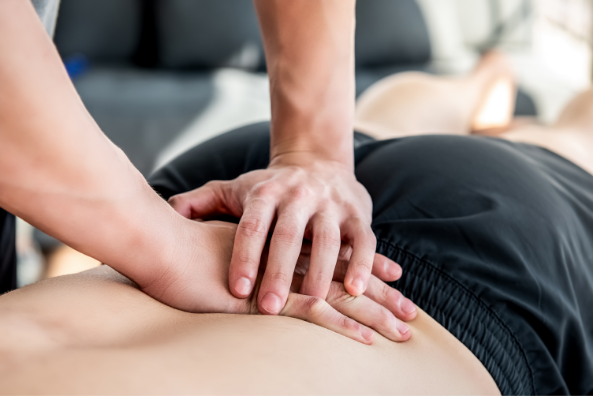 Relaxation and Stress Relief
Regular massages for stress relief can encourage relaxation and help you manage stress. The first and foremost benefit of massage is relaxing your muscles, which allows relaxation of the mind and body. The body holds a lot of stress that contributes to mental worry and discomfort. Massages can help loosen your muscles, relax your mind gently, and even release serotonin and oxytocin, two hormones contributing to happiness.
Sleep Wellness
Studies show that massage can help you overcome insomnia and promote sleep wellness by directly affecting the hormones that cause it. Regular massage therapy can reduce your cortisol or stress level by up to 30%. At the same time, you have an influx of melatonin and serotonin. Melatonin itself is a hormone regulating the sleep cycle.
If you're unable to sleep, one of the best natural solutions is to get a relaxing massage. Try it, and you can experience the joy of sleeping soundly once again. The beauty of getting your massage session at Massage Strong is that we can provide the specific massage modality that can help you overcome insomnia.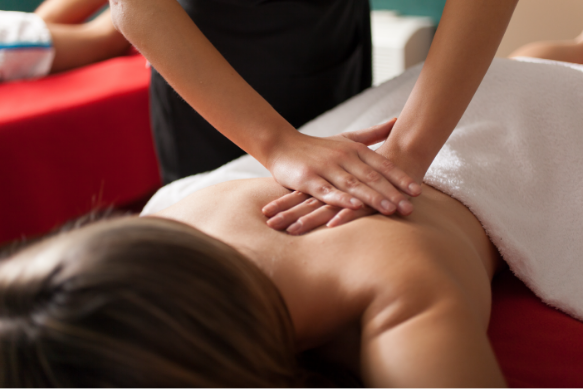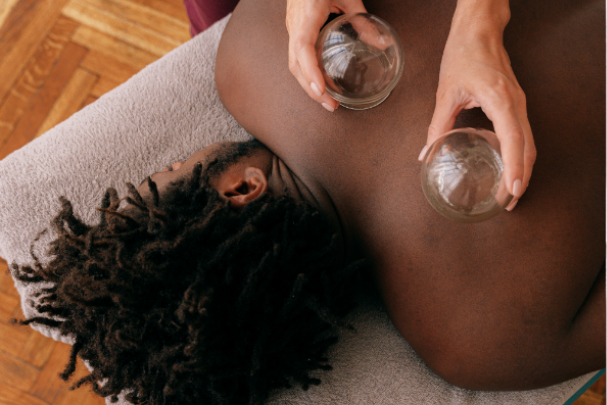 Better Circulation
Improving blood flow is one of the long-term effects of massage therapy. Massage for circulation provides the body with a chain reaction of health benefits. Regular massage to improve blood circulation can help address circulation-related health conditions such as blood clots and cold hands and feet.
Deep tissue massage and cupping massage can facilitate circulation through the pressure made by the massage technique. When we massage your body, we move blood through the body's congested areas. Once we release the pressure, new blood comes flowing in. Massage Strong's therapists know full well how to use their skills to help improve your blood circulation. Prenatal massages are especially helpful for improving circulation during pregnancy.
Improve Range of Motion
Massage can improve your motion by improving your flexibility. Based on the type of massage and the technique employed by the therapist, it can work on your muscles, tendons, connective tissues, joints, and ligaments. Working on these parts of your body keeps your joints more fluid, meaning you're less prone to injury.
As we've said before, massage is an excellent way of relaxing stressed muscles. By incorporating sports massage as part of your fitness routine, you can benefit from reduced soreness after your workout. You can have greater freedom of movement, be active longer, and enhance your athletic performance.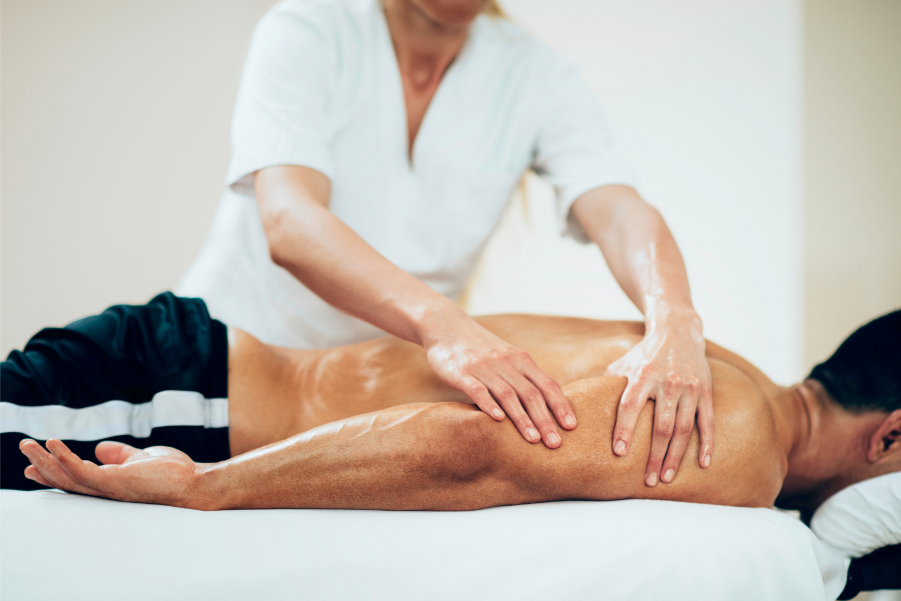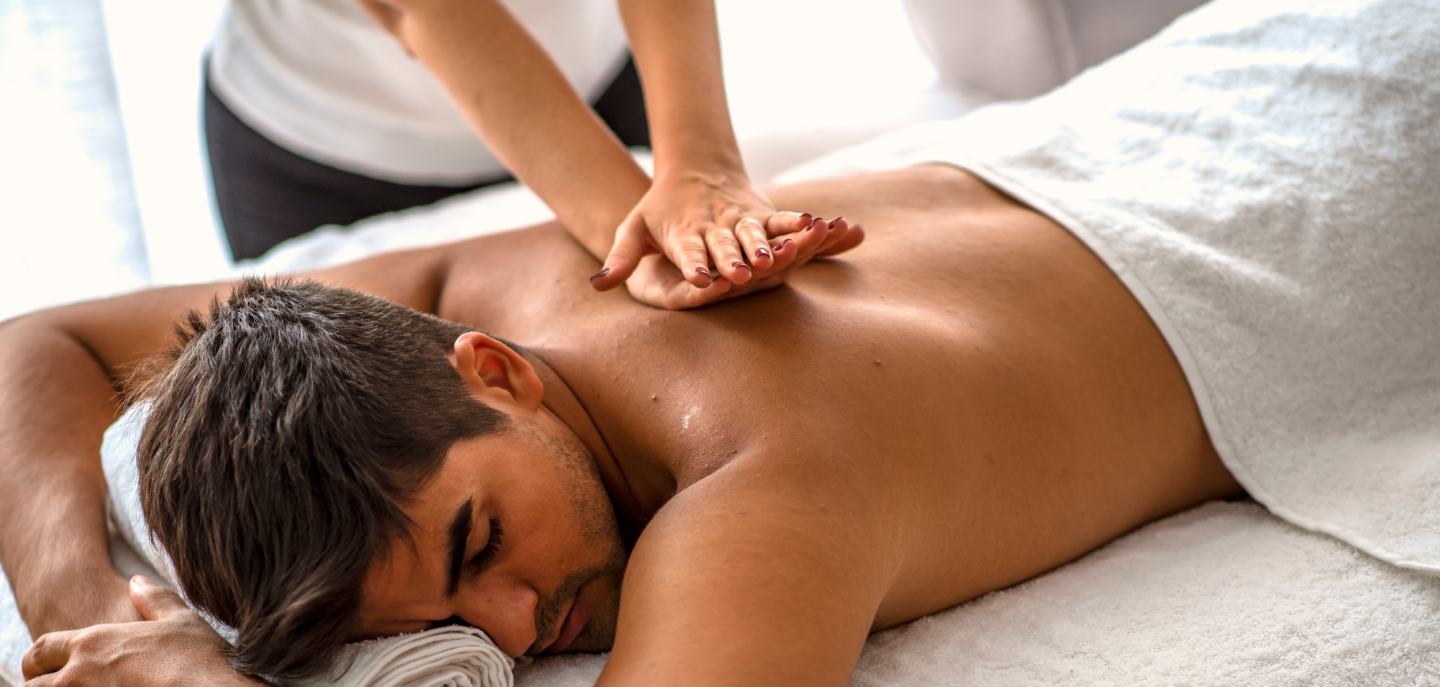 Give The Gift of Massage Therapy
Nothing says "I care" quite like a Massage Strong treatment. A great gift for birthdays, anniversaries, Christmas, or "just because," we offer gift cards for all occasions. You've found the perfect gift, so what are you waiting for? Treat your friend, spouse, or loved one to the best massage in Lexington & Nicholasville.
Book an Appointment to Experience the Benefits of Massage Therapy
As you see, massage can improve your health in so many ways, whether physically or mentally. It is a treatment that you deserve to include in your wellness routine. If you want to take advantage of these benefits, don't hesitate to call us and book a massage session right now. Request an appointment with us today!