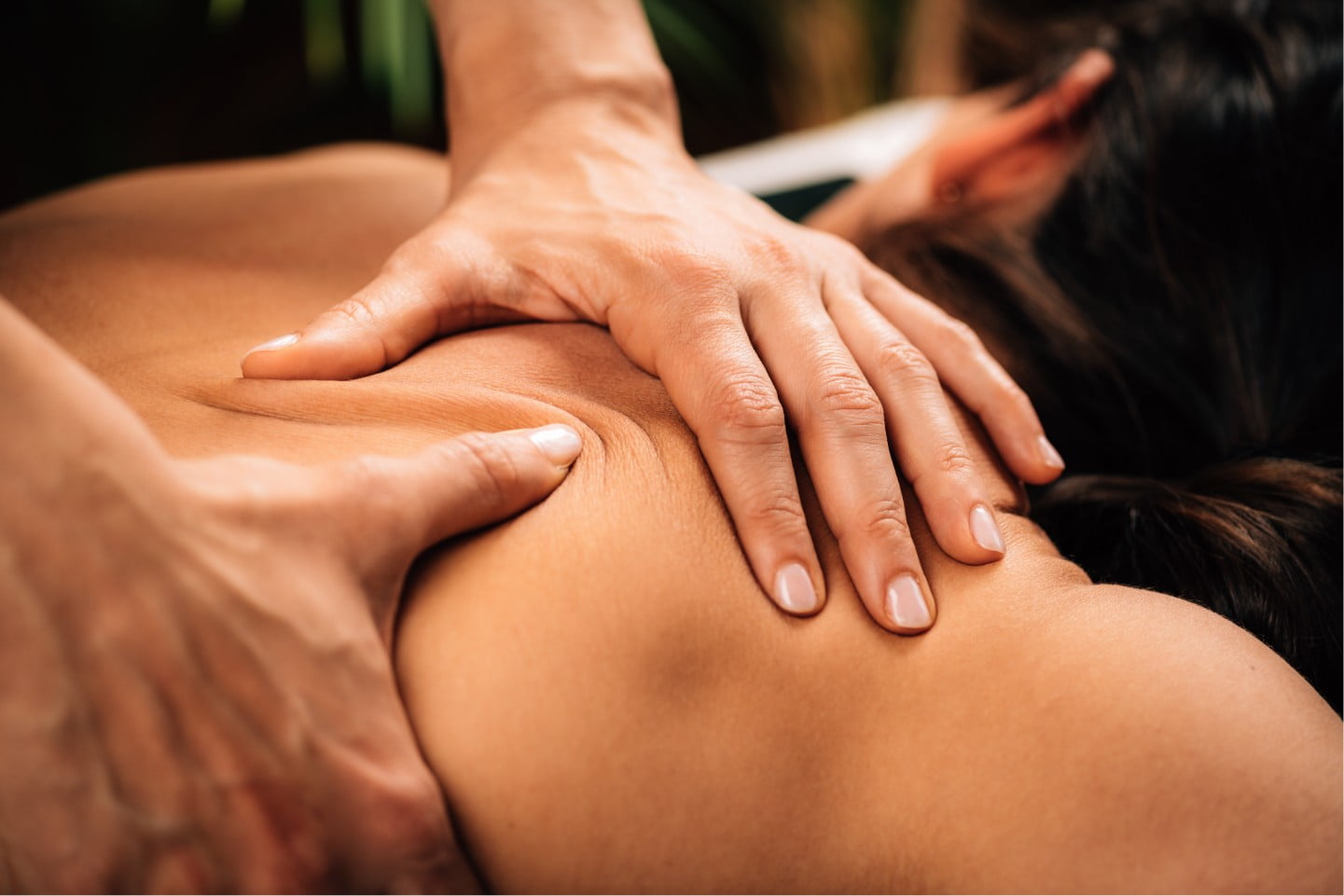 Frequently Asked Questions at Massage Strong
Massage Strong in Lexington & Nicholasville
Frequently Asked Questions
You do not need to bring anything special. Arrive 5 minutes before your appointment to fill out our quick paperwork. Your deep tissue massage therapist will greet you in the lobby at your appointment time. They will do a verbal intake with you to create a custom massage treatment that best fits your needs and goals. The therapist will leave you for a few minutes, so you can undress to your comfort level and get on the massage table. Most people dress down to their underwear and get under the sheets. If you are more comfortable you can keep your clothes on during the massage. You will never be exposed, as you will be under a sheet and blanket the entirety of the massage. When the massage is over the therapist will leave the room and allow you to get dressed.
We do not accept insurance. Insurance companies currently only allow massage to be performed in 15-minute increments and must be accompanied by a doctor. Typically health savings accounts (HSA).
It often depends on the type of program your employer has chosen for his or her employees, but we have not yet come across an HSA that wasn't accepted. Bring your HSA debit card with you to your appointment.
The easiest way is to print a gift certificate directly from our website (click here). It allows you to either print it or email it directly to the recipient.
Another option is to pick up a gift card at our office location. If you choose this option, we will need to schedule a specific time to do this since we are by appointment only.
We offer couples massages in separate rooms. Each client will have their own deep tissue massage therapist that will tailor their massage to your specific needs.
Cupping therapy is used for releasing tension and pain in muscles in specific areas with negative pressure. Read more about cupping therapy benefits. 
Our deep tissue massages can be full body or focus area. Deep tissue technique is especially great for neck and shoulder massage because it can relieve tension where we have it most.