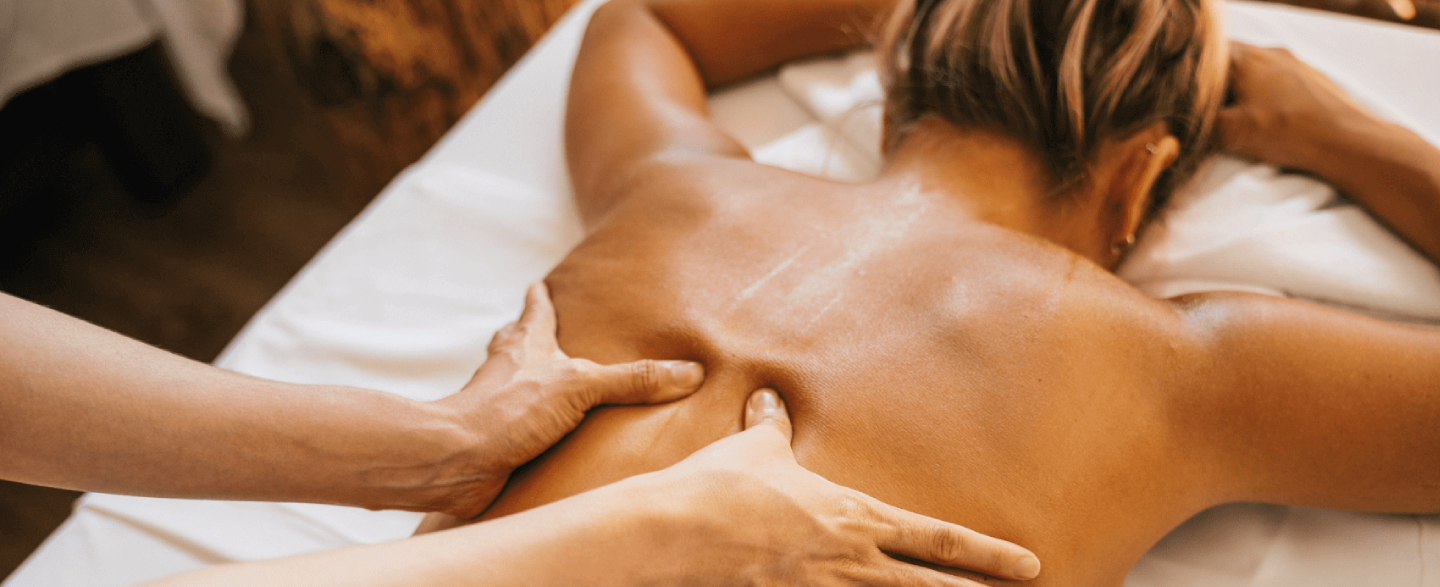 Prenatal Massage Therapy in Lexington & Nicholasville
Relax and Unwind with a Prenatal Massage in Lexington or Nicholasville
Prenatal Massage at Massage Strong in Lexington & Nicholasville
Prenatal massage is ideal for reducing swelling and promoting relaxation during pregnancy. Doctors often prescribe prenatal massage as supplemental care during pregnancy to help aches and pains. Massage Strong uses similar techniques during prenatal massage as Swedish massage but there are variations. The client will be provided special cushions and drapes for support to lay on their side and back during the massage. Our prenatal massage specialists apply less pressure to certain areas of the body compared to a traditional massage to ensure a safe and comfortable experience.
Our therapists make sure they are communicating effectively before and during the massage to avoid any areas of restriction and to ensure solace and relaxation. Contact us today to schedule a prenatal massage Lexington or Nicholasville.
What Our Customers Say
Meggie did a fantastic job and I look forward to coming back to my next appointment.

– Shellie Fuqua

"Because it felt so good! Next time I will do a 90 minute"

By far one of the best massages I have received. Kara tailored the massage to my specific injury site.

– Jeffery K.

"Awesome deep tissue massage and very friendly staff"

– Guy F.

I had an amazing experience here. Staff is helpful and knowledgeable.

– Corinne W.

"Felt good and he was very respectful and nice"

– Ashley F.

I have had massages with many therapists at Massage Strong and all of them have been incredible!

– Annaka H.

Preparing for Your Prenatal Massage Visit

Preparing for your self-care visit at Massage Strong is simple! You don't need to bring anything special with you, and you only need to show up 5 minutes before your appointment time to fill out a few documents. At the time of your appointment, your prenatal massage therapist will lead you to your room and you'll discuss if there are any areas of discomfort, injuries, or specific muscle tension. It's important for your massage specialist to understand your areas of pain so that they can take extra care and spend more time focusing on the areas of the most tension.

Your massage specialist will then leave while you undress to your comfort level. While it's most common to undress to your underwear, you can leave your clothes on should you feel more comfortable. During the massage, you will be covered in a sheet and given private space to dress and undress.

Our team of prenatal massage specialists in Lexington & Nicholasville understands that many first-timers can feel anxious or nervous about the massage experience. That's why we work extra hard to create an environment that is not only relaxing but also comfortable for each client that walks in. Our specialists are professional, hospitable, and always available to answer any questions you may have.

Benefits of Prenatal Massage

Massage therapy alleviates tension and anxiety from mind and body as a holistic exercise. Pregnancy can cause additional stress outside of what we normally experience in our day-to-day lives. Prenatal massages can help reduce that stress with one-hour sessions at least once a week.

Massage therapy can help release dopamine and improve serotonin levels, both of which help to decrease symptoms of depression that are experienced during pregnancy. Prenatal massage uses nerve and muscle stimulation to elevate these hormones.

Prenatal massage can help regulate hormone levels that can be imbalanced during pregnancy, which encourages mood stability and heart health. This regulation and rebalancing of hormones also help to improve outcomes of labor and ensure a safe and healthy delivery.

Increase in blood flow from the pressure on the muscles from prenatal massage can help reduce the chance of blood clots during pregnancy.

Joint pain, muscle aches, and swelling are the most common side effects of pregnancy. The relief of those side effects is the most beneficial experience of prenatal massage. Massage therapy stimulates muscle tissue to diminish the fluids that create swelling and pain around the joints. Muscle stimulation also helps to relieve headaches often associate with pregnancy and improve sleep.

Prenatal Massage Pricing

Our pricing is guided by our mission, to provide high quality, affordable massage therapy to Lexington & Nicholasville. One of our clients' experiences expresses our mission perfectly:

"I do not look at deep tissue massage as a luxury item. It is by far the only route I have taken that has given me such significant relief in my low back pain. I get two 90-minute massages per month, and to me that's just what I consider my "pain-free" monthly bill. I will gladly pay my pain-free bill each month in order to function fully and feel completely human again."

60 Minute Prenatal Massage:

$90

90 Minute Prenatal Massage:

$135

120 Minute Prenatal Massage:

$175

Give The Gift of Massage Therapy

Nothing says "I care" quite like a Massage Strong treatment. A great gift for birthdays, anniversaries, Christmas, or "just because," we offer gift cards for all occasions. You've found the perfect gift, so what are you waiting for? Treat your friend, spouse, or loved one to the best massage in Lexington & Nicholasville.