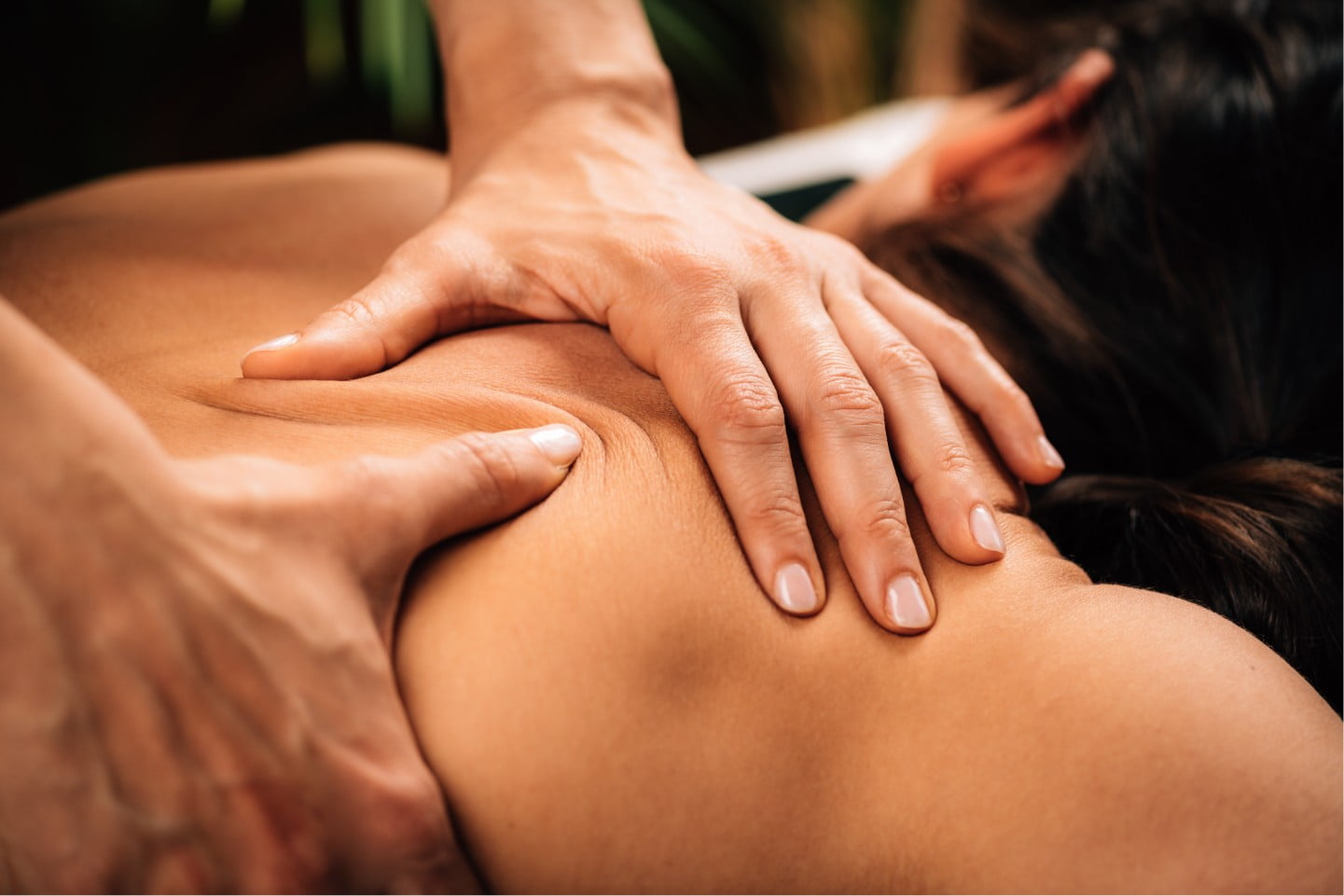 Request an Appointment for Massage Therapy
Massage Strong in Lexington & Nicholasville
Stop Pain / Get Fixed / Live Better
"This is where you go for pain relief. It's where you go to change how your body feels. People don't know where to turn or what to do when their back hurts, their knees hurt, or there's a problem in their body. We have been taught by our western society to go to a doctor and pop a pill or have surgery when in reality, it would be much easier and more simple to just fix the root of the problem instead of putting a Band-Aid over it. Often the root of the problem is a simple muscular misalignment." – Becca Pike
Massage Strong is different from other massage offices. Our massage therapists focus on pain relief, injury therapy, and mobility. We aren't a relaxation spa, which is why you won't see any waterfalls in our lobby, and you may not hear music during your session. We aren't here to put you to sleep; we are here to work with your body in a way to promote pain relief, healing, and functional progress. We have been referred to as "the physical therapists of massage". Learn more about the benefits of massage therapy and request an appointment today.
Lexington Address:
1170 Manchester St.,
Lexington, KY 40508
Nicholasville Address:
114 Langley Drive.,
Nicholasville, KY 40356
What Our Customers Say
"Because it felt so good! Next time I will do a 90 minute"

"Awesome deep tissue massage and very friendly staff"

– Guy F.

"Felt good and he was very respectful and nice"

– Ashley F.

I have had massages with many therapists at Massage Strong and all of them have been incredible!

– Annaka H.

I had an amazing experience here. Staff is helpful and knowledgeable.

– Corinne W.

Amazing place! The space is clean, my therapeutic massage, from Rosa, was fantastic.

– Caroline Powell

The therapist listened to my needs and I left feeling much more relieved of pain and much more relaxed!

– Courtney Jones

By far one of the best massages I have received. Kara tailored the massage to my specific injury site.

– Jeffery K.

Meggie did a fantastic job and I look forward to coming back to my next appointment.

– Shellie Fuqua

Our Massage Services

Deep Tissue Massage in Lexington & Nicholasville

What we are known for. The butter to our bread.

Massage for Pain Management in Lexington & Nicholasville

Our skilled team of massage therapists concentrates on providing effective pain relief.

Massage for Athletes in Lexington & Nicholasville

Massage Strong provides professional and top-quality massages for athletes in Lexington & Nicholasville that work to relieve pain and soreness in areas of tension and discomfort.

Swedish Massage in Lexington & Nicholasville

After a period of calm, you can expect to feel more energized and free from long-term pains and aches.

Cupping Massage in Lexington & Nicholasville

Localized suction loosens muscles, enhances blood flow, and is used to relieve localized, specific pain.

Prenatal Massage in Lexington & Nicholasville

Prenatal massage is ideal for reducing swelling and promoting relaxation during pregnancy.

Give The Gift of Massage Therapy

Nothing says "I care" quite like a Massage Strong treatment. A great gift for birthdays, anniversaries, Christmas, or "just because," we offer gift cards for all occasions. You've found the perfect gift, so what are you waiting for? Treat your friend, spouse, or loved one to the best massage in Lexington & Nicholasville.

Frequently Asked Questions

What should I expect The first time I Request an Appointment?

You do not need to bring anything special. Arrive 5 minutes before your appointment to fill out our quick paperwork. Your deep tissue massage therapist will greet you in the lobby at your appointment time. They will chat with you for a few minutes to create a custom massage that best fits your needs and goals. The therapist will leave you for a few minutes, so you can undress to your comfort level and get on the massage table. Most people get down to their underwear and get under the sheets. If you are more comfortable you can keep your clothes on during the massage. You will never be exposed, as you will be under a sheet and blanket the entirety of the massage. When the massage is over the therapist will leave the room and allow you to get dressed. We understand that first-timers may experience anxiety about this process, but we assure you that our staff is beyond professional and hospitable to help you ease into your first session.